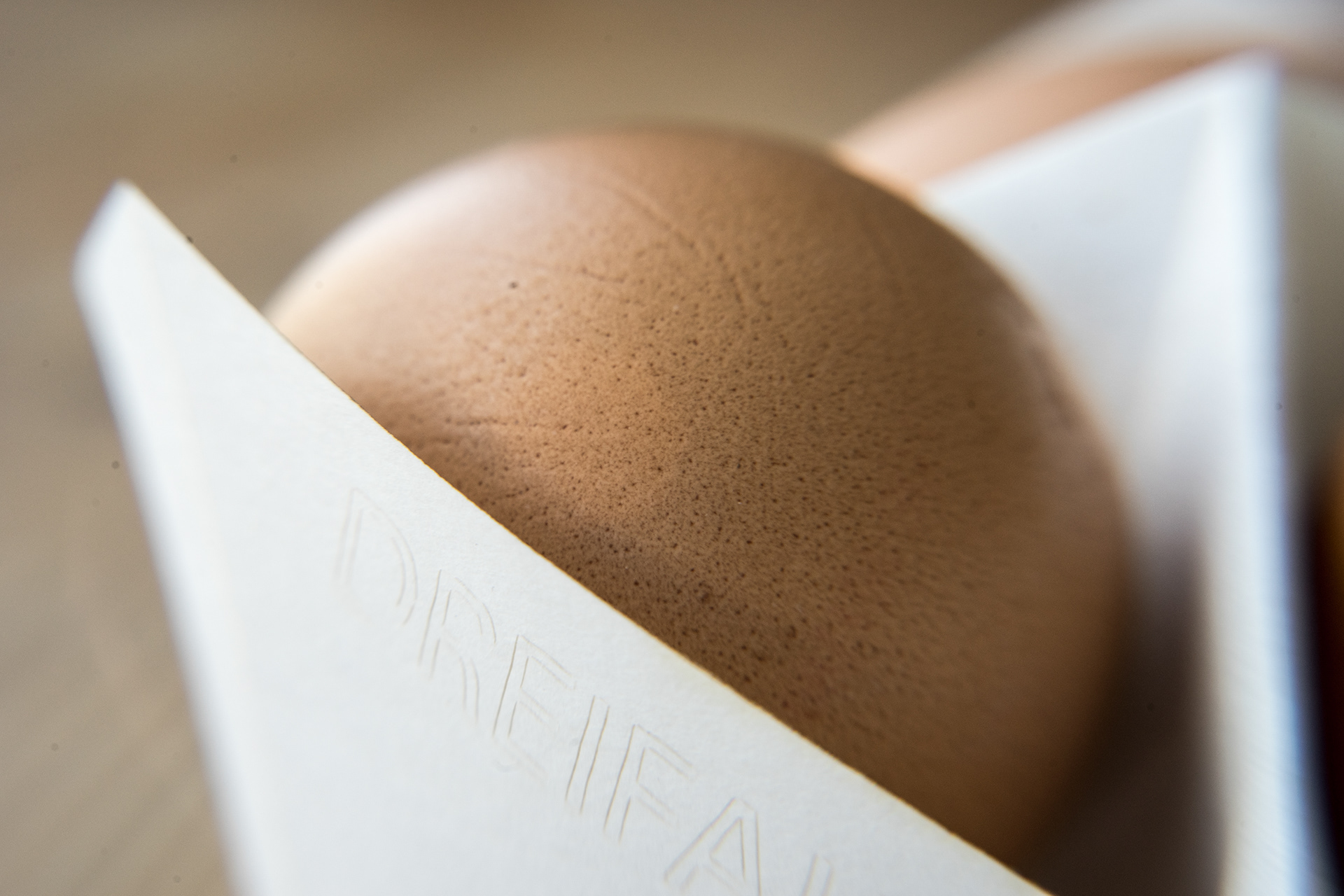 Cherishing the work of chicken. Making our world a better place, one thing we should do is consume less animal products and stick to plant based food. Whensoever we feel the need of an egg, a box of 3 should be enough. A valuable product the egg has become demands a precious packaging. Unboxing the egg turns to a ritual.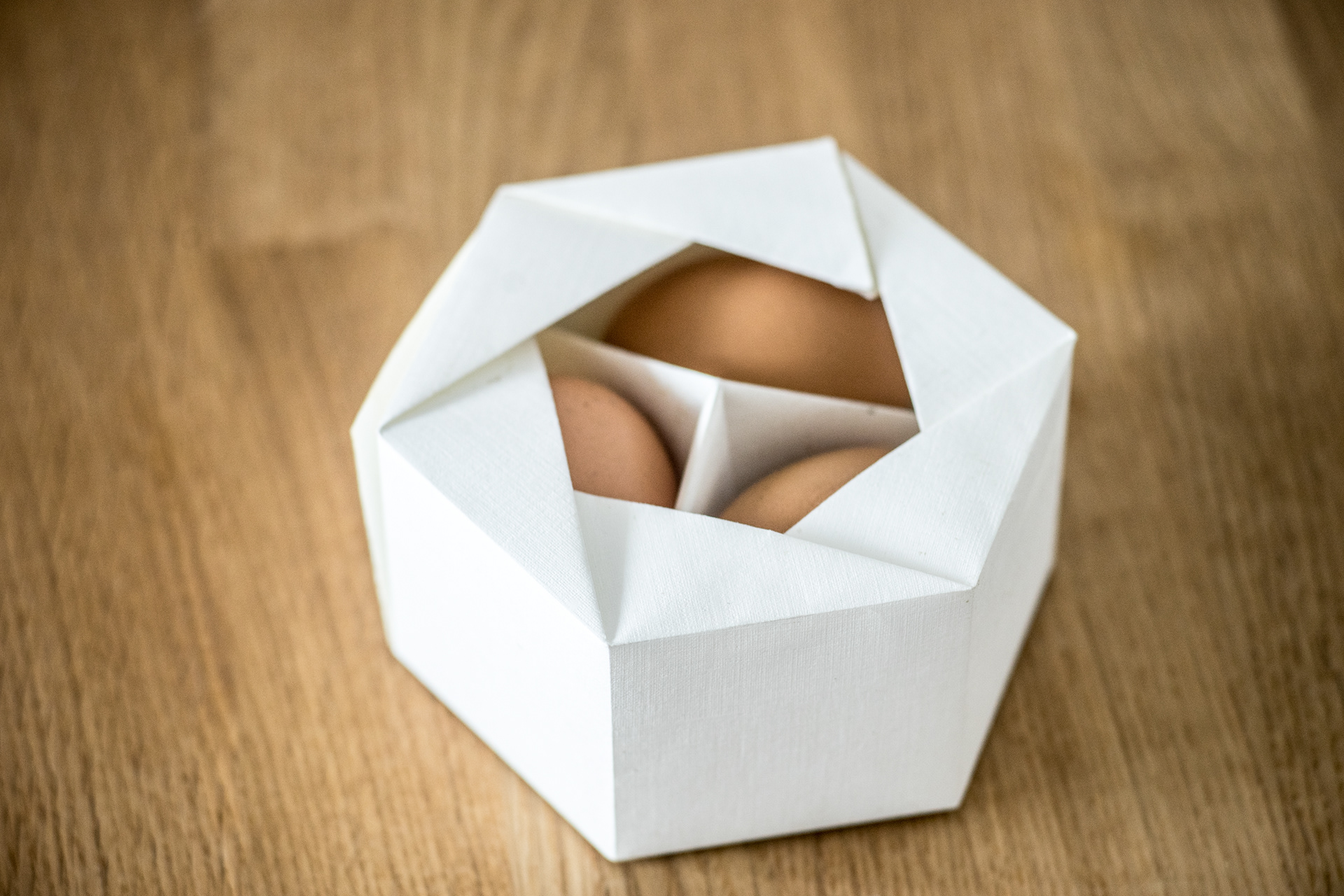 3 eggs having a cosy home.
The full package on the left and the insert on the right.